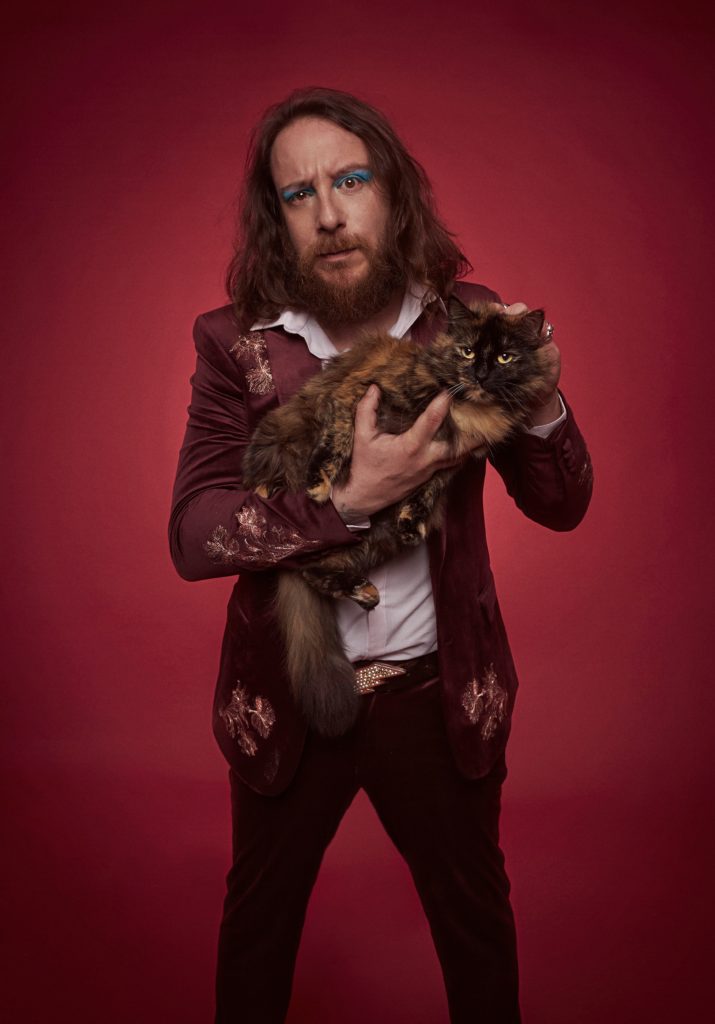 Romano Nervoso is an Italian-Belgian band with a wide range of musical influences defining their own style – spaghetti rock and roll; wild rock and roll played by Italians.
In just a few short years the band has been tearing up the live music scene full speed ahead. From local bars and taverns to some of the biggest concert venues and festivals in Europe, Romano Nervoso has proven himself as the 'Godfather of Spaghetti Rock' and a worthy contender of any venue while honing his charismatic onstage presence and becoming a seasoned live act with an unmistakable personal style.
Constantly playing live shows throughout the year (averaging over 60 gigs a year) and supporting acts such as Johnny Hallyday, Triggerfinger and Danko Jones, among many others, the time has come for Romano Nervoso to make his mark and take centre stage.
THE BAND
Notable Achievements
Handpicked by Johnny Hallyday to be the opening act for two of his sold out shows at the Sportpaleis in Antwerp (venue maximum capacity: 23,359)
'Meet the 3000 Sicilians' features on the soundtrack of the Hollywood series Mayans MC
Recorded 'In My Mind' feat. Beverly Jo Scott
Third studio album produced & mixed by Pelle Gunnerfeldt
Two sold out album release shows for both Born to Boogie and I Don't Trust Anyone Who Doesn't Like Rock 'n' Roll
Performing at Sziget Festival, Budapest